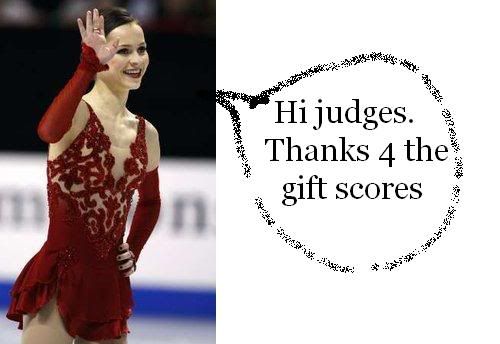 This idiot the AP has writing skating articles needs a new job. She just blatantly ignored the mistakes Sasha had in this article. LMAO
Sasha's SP over skore
Her triple lutz-double toe loop combination was solid
OMG When you double foot a jump it is NOT solid you dumbass biatch.
I am surprised this sport is allowed on TV anymore. It is not a real sport by any stretch of the imagination.
Sasha Cohen two footed a jump. Flutzed big time and had her usual wobbly edges on her spiral and the judges didn't see any of it? Two judges even gave her plus GOE on her combination.Judge number 2 and judge number 3
(Judge 2 Kathleen Krieger, Arlington Heights, IL
Judge 3 Taffy Holliday, Greenwich, CT)
need to be fired right now. They are trying to fix this for the ice queen.
Look at these protocals? This is a disgrace.
She got plus 2 and plus 3 Grade of executions on her spirals which are supposed to be about edges.
They ignored her two footed jump and her flutz? I am so glad I didn't pay to see this (My friend did. Thanks Jax:)
Congrats to Mirai for standing up and hitting her jumps fully rotated. Congrats to Rachael for the grudge she feels for being royally screwed yet again by United State judges that she will now carry on her shoulder into the free skate and congrats to whoever can come out on top in this competition with the judges fixing it for Sasha Cohen.
P.S.- GO AWAY TERROR LIPINSKI!!!!!!!!!!!
More images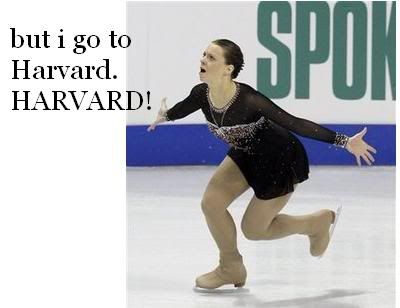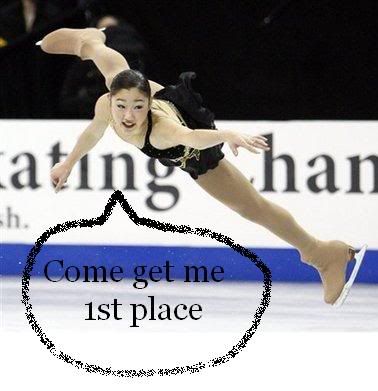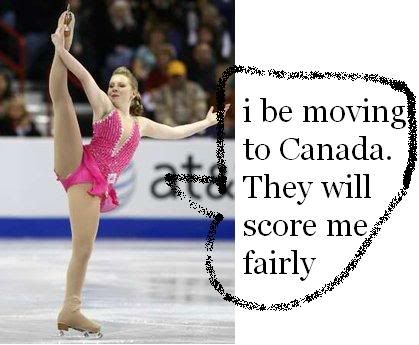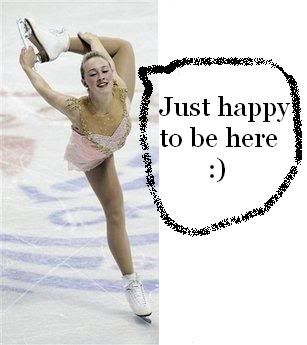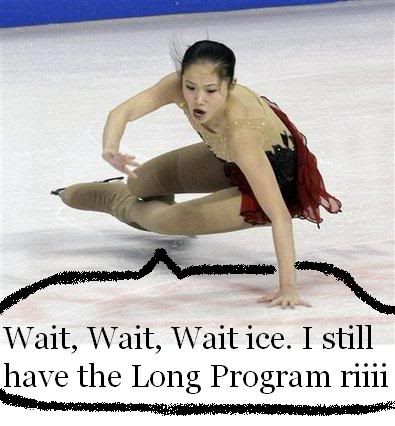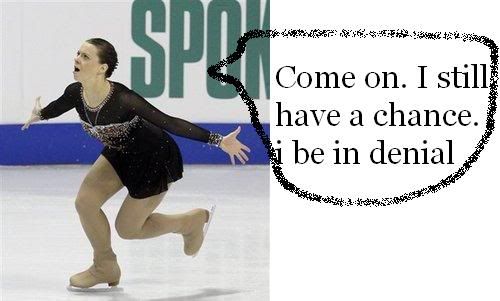 Tags: 2010 figure skating nationals, Ashley Wagner, Mirai Nagasu, rachael flatt, Sasha Cohen, tara lipinski